We offer a full breakfast and lunch menus, made to order box lunches, make birthday cakes to order, and have a variety of items you can enjoy at home. We have been at 59 Cottage Street in beautiful Bar Harbor, Maine for more than 18 years. Our phone number is (207) 288-3010. Open seven days a week from 6:30 a.m. to 10:00 p.m.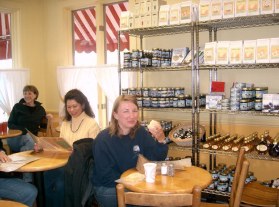 You never know who you might see at Cottage Street Bakery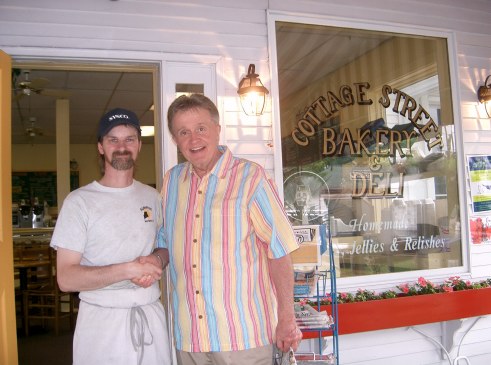 like Tommy Dean's good friend
and Grand Ole Opry Legend
or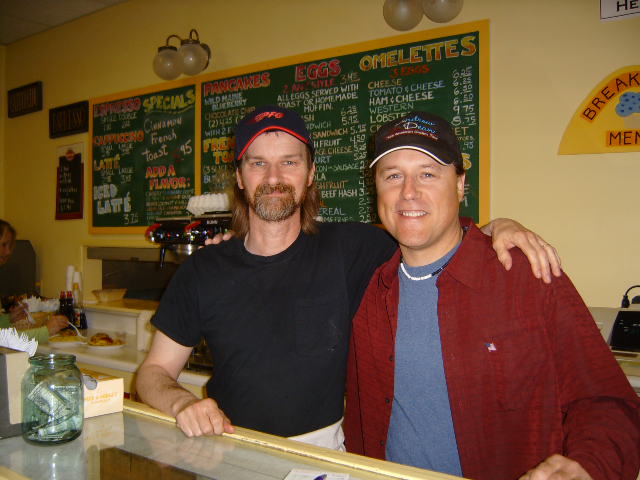 Nite*Sky Recording Artist

who recently stopped by

with his lovely wife Terri for breakfast!




What is being said about The Cottage Street Bakery and Restaurant?




Restaurants


If you're wanting a light bite or breakfast, my local favorite is Cottage Street Bakery and Deli at 59 Cottage St. (tel. 207/288-3010). Egg dishes, omelets, blueberry pancakes, and baked goods are all well done, and there are plenty of coffee drinks; I also like the outdoor patio. The kid's menu is fun and welcome.

Frommers is one of the top travel books in the world!


Menu

Orders